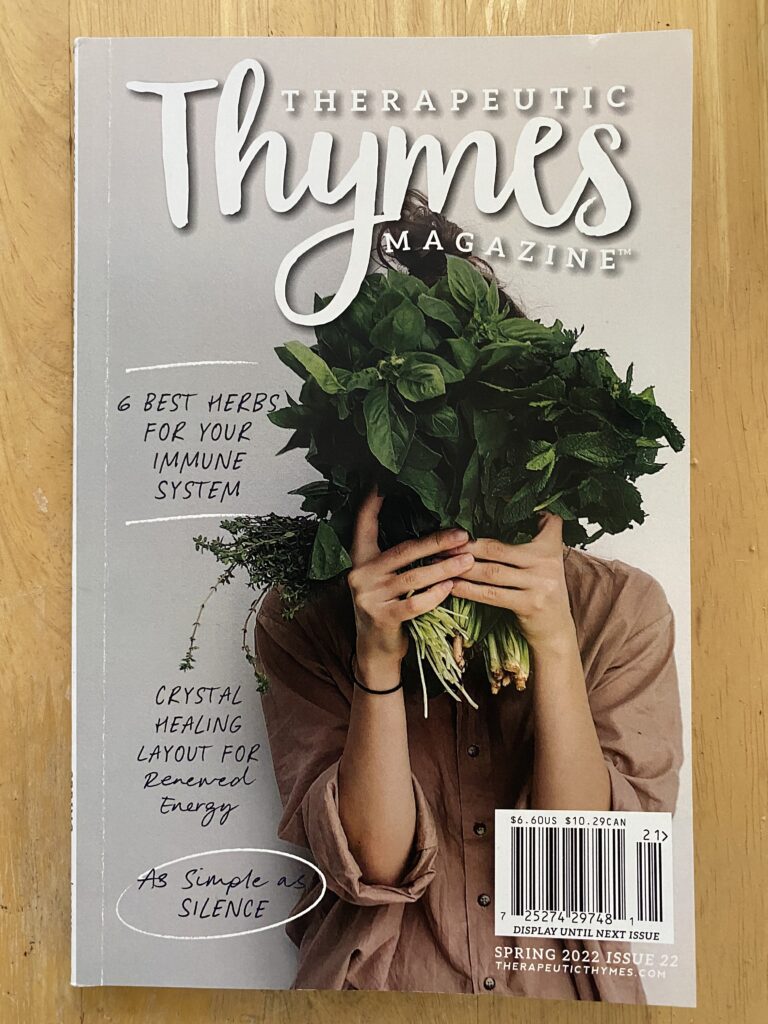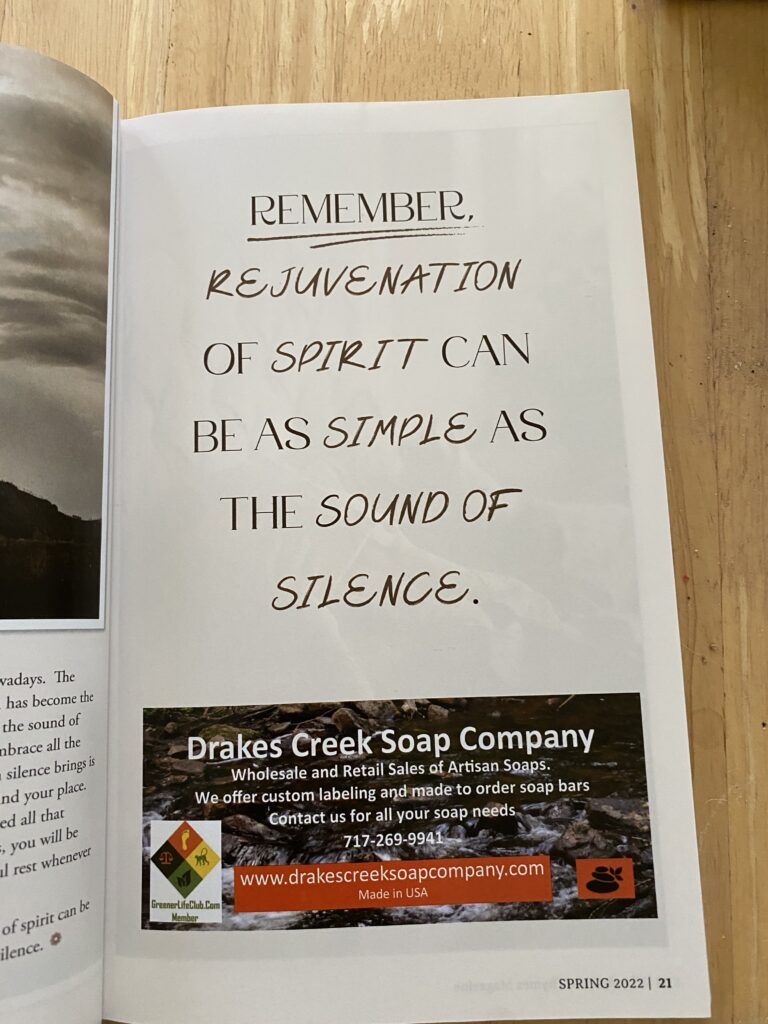 Our first print advertisement
Thank you to Therapeutic Thymes for their encouragement to place this advertisement. Starting this business and building clients has had some firsts. This is another one. Big scary things happen when you make products and sell them to others. You, my friends and customers are awesome. Your suggestions and encouragement have allowed us to continue on this journey. However, seeing your business in print is rewarding and yet scary.
I found publishing the website was frightening in its own, but it is new technology, and the reality of worldwide visibility isn't truly a conscience thought. Being a child of a paper world growing up makes the print advertisement more of a tangible. You hold it, you see it and it has presence. These are things you know and can feel.
Rejuvenation
The magazine, Therapeutic Thymes Magazine, is a publication focusing on holistic thinking. Jeanne, the Editor and Publisher, is another personable business friend we've met on our journey. The magazine is a quarterly publication bringing topics of natural and spiritual together for reflection. This issue focuses on rejuvenation. A perfect spring topic and a perfect beginning for our journey with them.
Rejuvenation through silence. Time out. Time just to be. Our products can be an aid to your rejuvenation. Through scent and luxurious bubbles soap can take you places. You can use scent to remember places and feelings of joy and happiness. When we travel, I choose a scent of soap to take along. Then, when we return home and the routine of life returns, I can use that scent to bring back the travel destination and recall the feelings of wonder at the places we've been. Rejuvenating me.
As Spring comes into focus and summer travels take shape, consider what scents you will need to take with you to rejuvenate your return to the routine. Our events are on the calendar as Upcoming Events – Drakes Creek Soap Company join us for some of these to find new scents for your travels and rejuvenation.