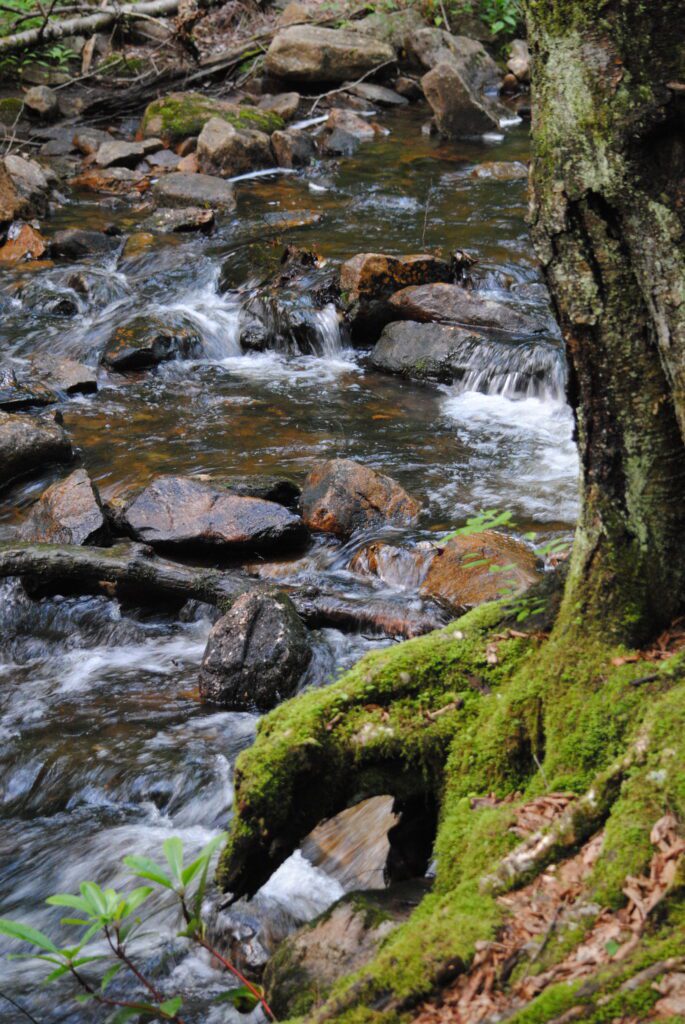 Reflection…
A walk along Drakes Creek in Spring brings the sounds of sharp water just thawed from Winter. In Summer the lazy burble of the Creek as it makes its way to the Lehigh River gives me thoughts of constancy. Nature all around being alive. Birds, insects, fish and larger animals. Under the dappled leaves of a summer canopy, we are all escaping the heat of a bright sun. My mind wanders and I can reflect on what is going on around me.
New Directions?
For the last two weekends I have ventured to selling events in two very different parts of Pennsylvania. I was happy to see people out and about, happy to be able to enjoy various restaurants and different food. I missed the shoppers, the people to introduce to my soaps. At the first event, the economic indicator was pointed out to be the purchase, or rather the lack of purchases of Kettle Corn. You know that salty sweet concoction that is a special treat of outside events? There were a few bags in play, but not many. At the second event, an inside event for me, those with gifts of sight were more sought after than those of tangible goods. Were these guests trying to find the answers I seek now?
Two roads…
I enjoyed the time away from the mountains to see that I really do enjoy living here in the quiet place I call home. Today I'm looking for direction on how to restart or re-energize my customers, you my friends and clients. This week I will be starting to prepare for the fall and winter seasons of events. I'm planning on some gifting ideas that stay true to our products and your favorite scents for soaps. I will be out at some closer events to see if there is a solution to my questions.